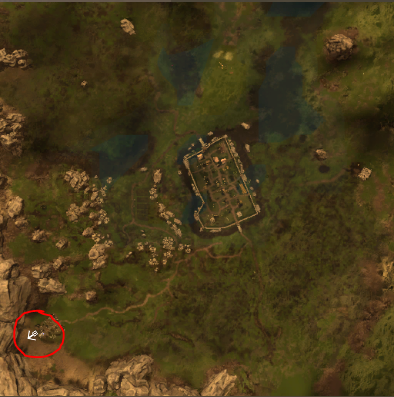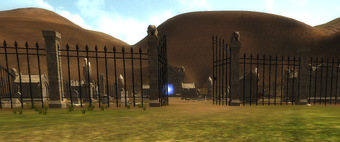 Description
Edit
The crypt is a low to mid level dungeon on it's first floor, descending into it's depths will bring you to a mid-high dungeon section. It is located in the southwest corner of Serbule in a fenced graveyard. 
Placeholder Boss  Lower Dungeon
SuperSpider    Lower dungeon
Omegaspider   Lower Dungeon
Puzzle Room
Edit
Here you will have to figure out what order to touch each item on the pedestals.
This will open the chest and give you some items that may or may not be useful.
If you're having trouble solving the puzzle, the solution can be found here:
Solution
Wheel
Coffin
Pick
Green Gem
Viewing Device
Roses
Shield
Potion
Weather vane
Eyeball
Skull
Ad blocker interference detected!
Wikia is a free-to-use site that makes money from advertising. We have a modified experience for viewers using ad blockers

Wikia is not accessible if you've made further modifications. Remove the custom ad blocker rule(s) and the page will load as expected.