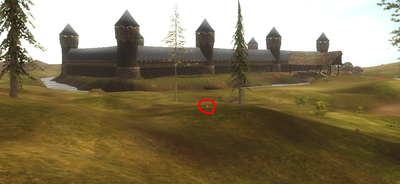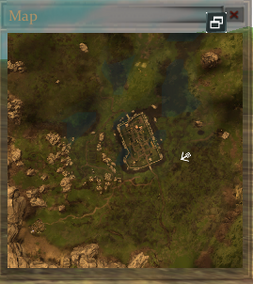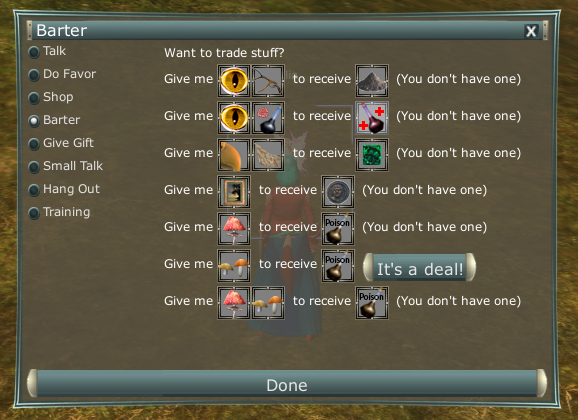 Description:

Flia is a fairy merchant located in the wilds of Serbule, though she is reluctant to work with you at first. Her shop cannot be accessed when you first meet. Gain a Comfortable favor rating by giving her appropriate gifts. (Ancient SIlver Coins give high favor, for example.)
Killing animals near Flia raises your favor with her. She will also buy your recipes for a very good price. Once you become Friends with her, she will barter with you.  
Location:Edit
Zone:
Area:

Hills to the southeast of the town.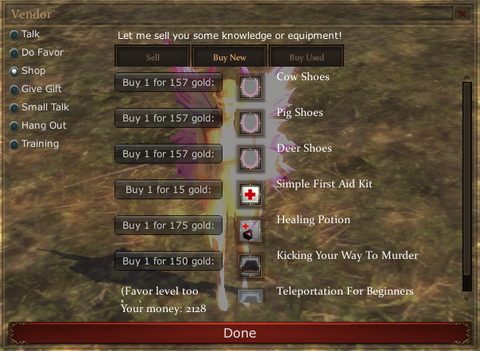 Loves Rare Recipes and Knowledge
Likes Potions
Loves Items with interesting history
Hates Food
Favor tasks:
Edit
| Item | Price |
| --- | --- |
| Cow Shoes | 157 |
| Pig Shoes | 157 |
| Deer Shoes | 157 |
| Simple First Aid Kit | 15 |
| Healing Potion | 175 |
| Kicking Your Way To Murder | 150 |
| Teleportation For Beginners | 150 |
Ad blocker interference detected!
Wikia is a free-to-use site that makes money from advertising. We have a modified experience for viewers using ad blockers

Wikia is not accessible if you've made further modifications. Remove the custom ad blocker rule(s) and the page will load as expected.