The Myconian Cave is located in the north east of 
Serbule
It contains several NPC's offering quests, and trade, as well as various enemies and two bosses.
Combat skill level 20 with decent gear is enough to solo a bit in here, but be carefull of getting overwhelmed.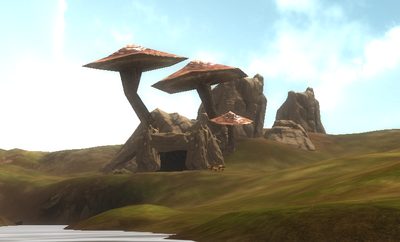 Ad blocker interference detected!
Wikia is a free-to-use site that makes money from advertising. We have a modified experience for viewers using ad blockers

Wikia is not accessible if you've made further modifications. Remove the custom ad blocker rule(s) and the page will load as expected.