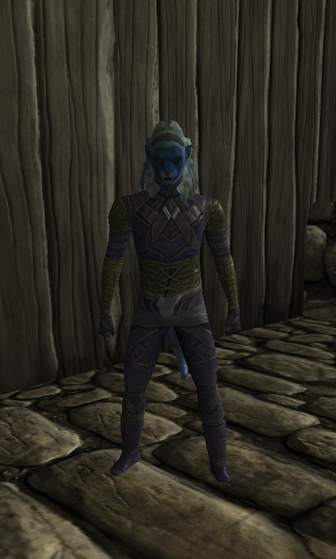 Description:Edit
A little drunk, but in a good mood.
Location:Edit
Zone:
Area:

The Inn northwest of the lake.
Likes:
Loves Trophy Animal Skins
Likes Meaty Meals
Loves Ancient Coins
Dislikes:
Edit
Favor tasks:
Edit
Item
Price

Insulated Boots
Rough Tannin Powder
Decent Tannin Powder
Quality Tannin Powder
Amazing Tannin Powder
Awesome Tannin Powder
String
Handsaw

252
7
15
N/A
N/A
N/A
50
75
Buy Price:
Edit
Ad blocker interference detected!
Wikia is a free-to-use site that makes money from advertising. We have a modified experience for viewers using ad blockers

Wikia is not accessible if you've made further modifications. Remove the custom ad blocker rule(s) and the page will load as expected.